RURAL COMPLEX FOR GROUPS in castellon
We offer the following choices:
6 Double Rural Studios
2 Superior Double Rural Studios
2 Family Rural Studios (4p)
1 Superior Family Rural Studio (5p)
Adittional beds
Baby cots
El Gran Salón para reunirse
Loundry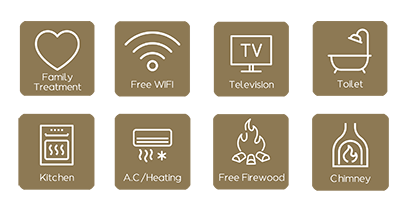 The complex fits to your group needs
Traveling with a large group of friends, a family group or a company group is the best option if you choose Turimaestrat as you will enjoy of the Gran Salón for meetings and independent studies for rest. The Great Hall is prepared for groups with tables, chairs and kitchenware for groups.
You can add in your apparment:
Which is the opinion of our guests?
"Very nice house in very nice small town. You can find everything needed near the house. " RURALGEST
"A superb location, lovely people, cafes and surrounding areas" 9.6 BOOKING